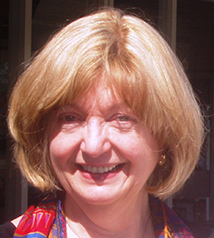 The Pharmaceutical Education and Research Institute (PERI) is now in our 28th year of providing accredited education to professionals in the global biopharmaceutical and medical product sector.
To assure that our education is up to date and tracks sector initiatives, PERI works with our experienced faculty and curriculum committee to survey the continually changing terrain facing professionals. We are in an exciting new era marked by a burgeoning array of scientific developments—biomarkers, personalized medicine with the application of genomics, new vaccines, and drug-device combinations to name a few. This is coupled with changes in the shrinking global regulatory environment. As new scientific developments, regulations and policies emerge, the need for a well-informed and updated workforce grows.
PERI strongly believes that education for this sector's professionals is critical to support the rapid advances in this area of applied, regulated science. Today, education is an expected part of professional development to assure a company's competitive advantage in the world marketplace. The global economic challenges make both corporations and individuals sensitive to value in education. PERI is proud to have been on the forefront in addressing this core requirement. PERI is also somewhat unique in that our courses require active participation and problem solving. This feature distinguishes our format from the more passive lecture or webinar, and we believe it is an important strength of our programs.
In addition to our core education courses, PERI is prepared to meet our learners' diverse needs by offering more specialized subjects, including more one-day courses and targeted webinars. New topics are being added throughout the year. Please check our web site, http://www.peri.org, for the latest information.
We at PERI are committed to providing programs that provide timely knowledge taught by experienced and knowledgeable faculty. We are always interested in hearing from those of you who would like to serve as faculty or developers of new courses.
On behalf of all the PERI Staff, our Board and many supportive faculty, thank you for your interest! We hope you will have an opportunity to take one or more courses this year.
Thanks and we look forward to meeting you at a course in the coming months!
Sincerely,
Judith K. Jones, MD, PhD
President, PERI