Course Overview
Safety labeling has become recognized as an integral part of a company's global pharmacovigilance system. As important as for risk-related information is worldwide consistency for usage-related information that serves to ensure a positive benefit/risk balance. This highly interactive conference convenes regulatory/labeling and pharmacovigilance professionals from large and small companies to discuss and exchange experiences in meeting increasingly strict regulatory expectations. Key topics will include the design of the interface between the PV and global labeling process; creation of core safety information and supporting rationales that meet regulatory expectations; specific process features and policies; tracking targets, approaches, granularity and tools; and labeling self-audits.
Benefits of Attendance
---
---
Course Directors

Dr. med. Leander Fontaine
Principal Consultant
Pharmiceutics, LLC

JP Clement, MD
Pharmacovigilance Consultant
JP Clement Consulting LLC

Julie Retzinger, MBA
Senior Director, Regulatory Affairs Operating Platforms
Astellas Pharma Global Development, Inc.
Course Faculty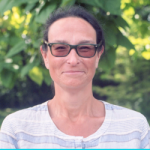 Terry Brunone, GlaxoSmithKline
Compliance Director, Global Labeling

Paula Hudson, Eli Lilly & Company
Director, Global Labeling Department

Boris Jankowski, Johnson & Johnson
Transformation Leader, Labeling Management, Regulatory Operations

Barbara Lachmann, MD
Barbara Lachmann Labeling Consulting, Germany

Debra McNaughton, Pfizer, Inc.
Sr. Director, Global Labeling Management
Elizabeth Moyle, Biomarin Pharmaceutical, Inc.
Executive Director, Regulatory Global Labeling

Jan Myers, Celgene
Senior Specialist
Paul Neihouse, PharmD Celgene
Global Labelling, Corporate Operations for Regulatory Affairs

Mary Beth Wilusz, Shire
Director, Global Regulatory Affairs, Labeling