Working with Company Core Data Sheets and Core Safety Information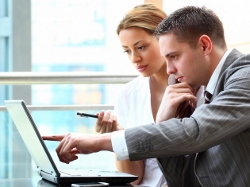 The highly requested interactive series for the labeling professional is back for 2017! Courses developed and taught by Dr. med. Leander Fontaine, Pharmiceutics LLC.
This series of 8 webinars provides a solid foundation for professionals responsible for designing and maintaining the content of CCDS and CCSI, and for governing global implementation of Core labeling. Each module consists of a live presentation (approx. 60 min), followed by a Q&A session (30 min or longer).
The selection of essential information on core labeling practices presented in this series of webinars is based on Dr. Fontaine's famous public and in-house training courses. The course offers a unique opportunity to review systematically established best practices and how new developments (e.g., EU RMP Safety Specifications, US Pregnancy and Lactation Rule) affect what needs to be done in core and worldwide labeling.
---
Session 1: Introduction
This session addresses how to govern global labeling with a Company Core Data Sheet (CCDS) and process requirements. At the end of this module, participants should be able to:
– Describe different approaches to governing worldwide safety labeling
– Explain essential business rules for working with CCDS and CCSI
– Discuss potential weaknesses of global labeling systems and how to make improvements
---
Session 2: The CCDS as a Document
This session addresses the essential features and associated business rules, as well as the meaning of Company Core Safety Information (CCSI). At the end of this module, participants should be able to:
– Describe the pros and cons of various CCDS structures (e.g., SmPC based, USPI based)
– Explain the characteristics of good core labeling style
– Explain how CCDS content markup can reduce administrative burden during worldwide implementation
– Discuss which types of information and which level of detail should constitute CCSI
---
Session 3: Populating the Adverse Reactions Section of the CCDS – Part 1
At the end of this module, participants should be able to:
– Describe why definitions of the concept "adverse reaction" for purposes of regulatory reporting are usually not suitable for core or local labeling
– Understand the evidentiary standard and relevance criteria for adding adverse reactions to CCSI
---
Session 4: Populating the Adverse Reactions Section of the CCDS – Part 2
At the end of this module, participants should be able to:
– Explain the process for identifying adverse reactions from clinical trials event reports
– Describe the different approaches illustrating the frequency of adverse reactions in local labeling for and discuss options for CCSI
---
Session 5: Contraindications, and Warnings and Precautions in a CCDS
At the end of this module, participants should be able to:
– Describe when to contraindicate
– Explain options of rules for elevating information to the Warnings and Precautions section of CCSI
– Discuss information provided by US FDA on the evidentiary standard for elevating information in USPI and potential consequences for CCSI
---
Session 6: Other Safety Information in a CCDS
This session addresses additional safety information found in the CCDS, including interactions and preclinical safety data, as well as pregnancy, lactation and fertility in a CCDS. At the end of this module, participants should be able to:
– Explain the concept "clinically relevant/significant interactions", and when to include interactions in CCSI
– Describe options for dealing in a CCDS with information related to use during pregnancy and lactation
---
Session 7: Other Key Information In A CCDS
This session addresses additional information in the CCDS, including indications, dosage and administration, clinical pharmacology, clinical trials, excipients). At the end of this module, participants should be able to:
– Discuss options for dealing in a CCDS with the widening spectrum of approved uses (indications, dosage, mode of administration, etc.) during the life-cycle of a product
– Explain options for populating the Clinical Trials section of a CCDS
– Describe approaches for dealing with excipient-related and CMC information in a CCDS
---
Session 8: Development Core Data Sheets and Development Core Safety Information
At the end of this module, participants should be able to:
– Explain when during clinical development core labeling activities should begin, and why
– Describe possible formats for Development CCDS
– Discuss the commonalities and differences between CCSI and DCSI