Working with Company Core Data Sheets and Core Safety Information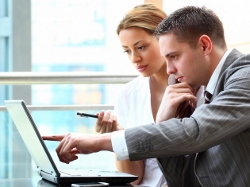 Join us for the fundamental webinar series for labeling professional – updated for 2018! This eight-part webinar series is developed and taught by Dr. med. Leander Fontaine, Pharmiceutics LLC.
This series of eight webinars provides a solid foundation for professionals responsible for designing and maintaining the content of CCDS and CCSI, and for governing global implementation of Core labeling. Each module consists of a live presentation (approx. 60 min), followed by a Q&A session
(30 min or longer).
The selection of essential information on core labeling practices presented in this series of webinars
is based on Dr. Fontaine's famous public and in-house training courses. The course offers a unique opportunity to review systematically established best practices and how new developments (e.g., EU RMP Safety Specifications, US Pregnancy and Lactation Rule) affect what needs to be done in core and worldwide labeling.
Series Dates: Wednesdays, February 7 – March 28, 2018
Webinar Duration : 12 – 1:30 pm EST (90 minutes)
Series Price: $1,700
---
Session 1: CCDS, CCSI and RSI – Introduction from a Regulatory Viewpoint
Wednesday, February 7, 2018
Key Presentation Topics:
– Definitions
– Types of reference information for global labeling governance
– Regulations, guidelines and regulatory expectations
– Misconceptions
---
Session 2: Review of Content and Format of a CCDS
Wednesday, February 14, 2018
Key Presentation Topics:
– Safety information in a CCDS
– Non-safety information in a CCDS
– Pros and cons of different CCDS structures
– Tailoring (or not) the content to meet the needs of specific markets
---
Session 3: Company-internal Procedures for Managing CCDSs and CCSI
Wednesday, February 21, 2018
Key Presentation Topics:
– Internal ownership
– Decision making structures and expertise
– Need for speed
– Deviation management
– Tracking and auditing
---
Session 4: Development CCDS, Target Labeling and Target Product Profiles
Wednesday, February 28, 2018
Key Presentation Topics:
– Definitions and purposes
– How early to start in order to reap benefit
– Format and content
– Required expertise
---
Session 5: Decision Making Rules and Considerations for Adding Adverse Reactions/Interactions
Wednesday, March 7, 2018
Key Presentation Topics:
– What is an adverse reaction/interaction for the purposes of labeling
– Methods for illustrating adverse reaction frequency in labeling, and what to do in a CCDS/CCSI
– Talking about the severity of adverse reactions
– Terminology considerations: term grouping and more
---
Session 6: Decision Making Rules and Considerations for Other Safety Information
Wednesday, March 14, 2018
Key Presentation Topics:
– When to elevate risks to the Warnings & Precautions level
– Elements of good warning statements
– When to contraindicate
– Other safety advice
– When to include non-clinical safety information
---
Session 7: Populating Non-Safety Sections of a CCDS
Wednesday, March 21, 2018
Key Presentation Topics:
– What to present under Indications versus Contraindications
– How much clinical pharmacology information to provide
– How much clinical studies information to provide
– How much non-clinical information to provide
– CMC information in a CCDS
---
Session 8: Supporting Rationales and Documentation for Safety Content
Wednesday, March 28, 2018
Key Presentation Topics:
– Common mistakes that can affect local implementation success
– Line of argumentation in supporting rationales
– How to improve the global viability of supporting rationales
– Who should own/approve supporting rationales and documentation